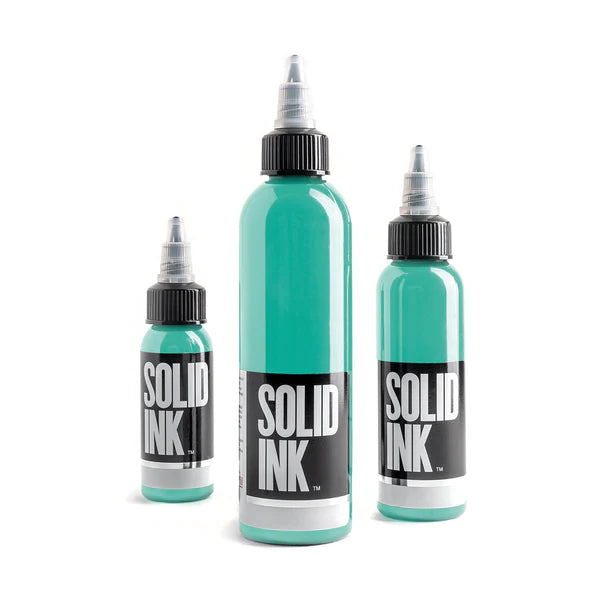 Solid Ink Teal
---
Solid Ink Teal is a stunning shade of turquoise, blue-green that will surely pop in your colorful designs.
Series: Standard Series
Available Sizes: 1oz, 2oz
Expiry: 3 years
Made In: USA
About Solid Ink:
Solid Inks are easy to work with, tend not to harden up in ink cups, and heal super bright and solid. Manufactured from the highest quality natural pigments. Concentrated to ensure maximum color saturation. A proprietary blend of organic pigments, vegetable glycerin, distilled water, and Hamamelis (Witch Hazel).
Free Same Day Shipping for Orders Over $200.