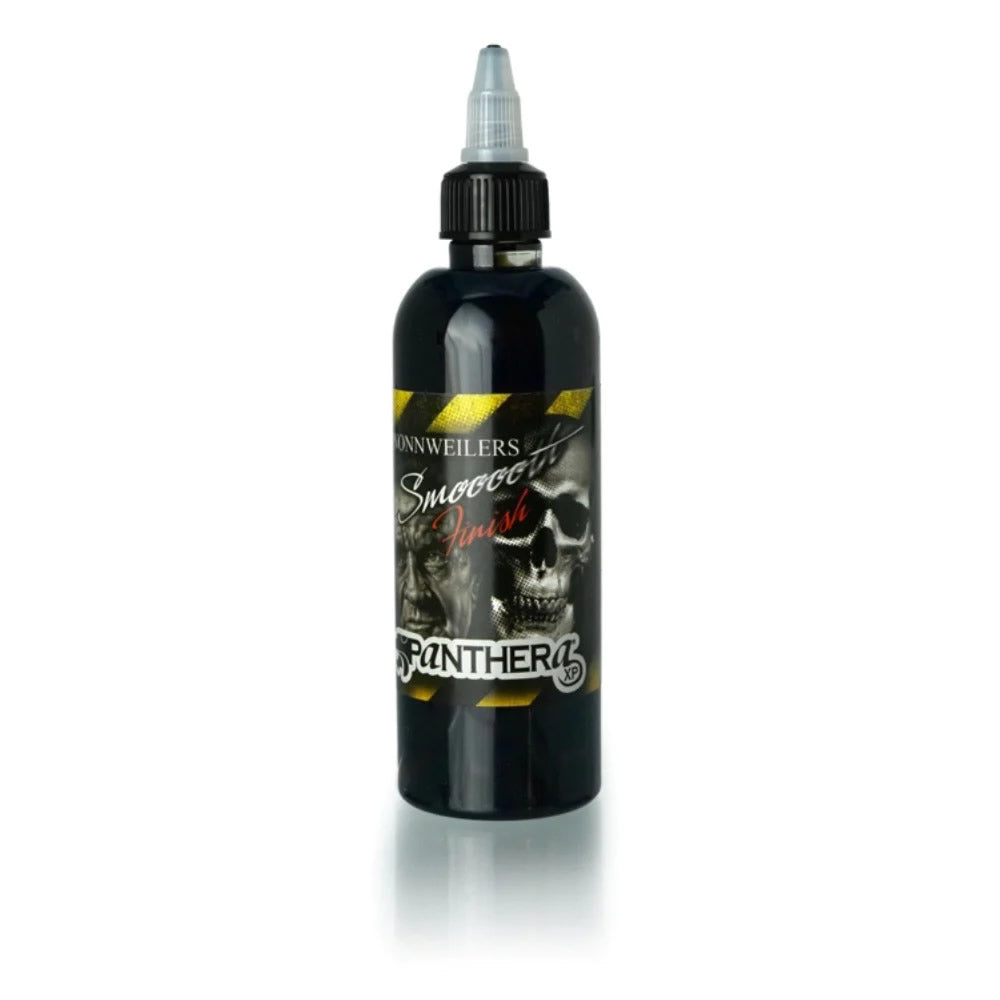 Panthera Ralf Nonnweiler Smooth Finish
---
Panthera Ralf Nonnweiler Smooth Blending Ink
Panthera's Smooth Finish Black Ink is part of tattoo artist Ralf Nonnweiler's greywash series. Nonnweiler's Smooth Finish contains a minimal amount of pigment, making it ideal for promoting contrast and executing light, subtle shades during the final stages of tattooing. This highly diluted Smooth Finish also allows artists to saturate the lightest aspects of his or her tattoo for a soft gray hue that lasts even after the healing process.
Made in Italy
Specifications:
Size: 5oz (150mL)
Color: Smooth Finish
Highly diluted, minimal pigment

Durability against sun fade
Gamma ray sterilized
Uses molecular technology for velvet gloss
Ideal for creating subtle details/shades
Part of Ralf Nonnweiler's greywash series
Price per one bottle
Free Same Day Shipping for Orders Over $200.