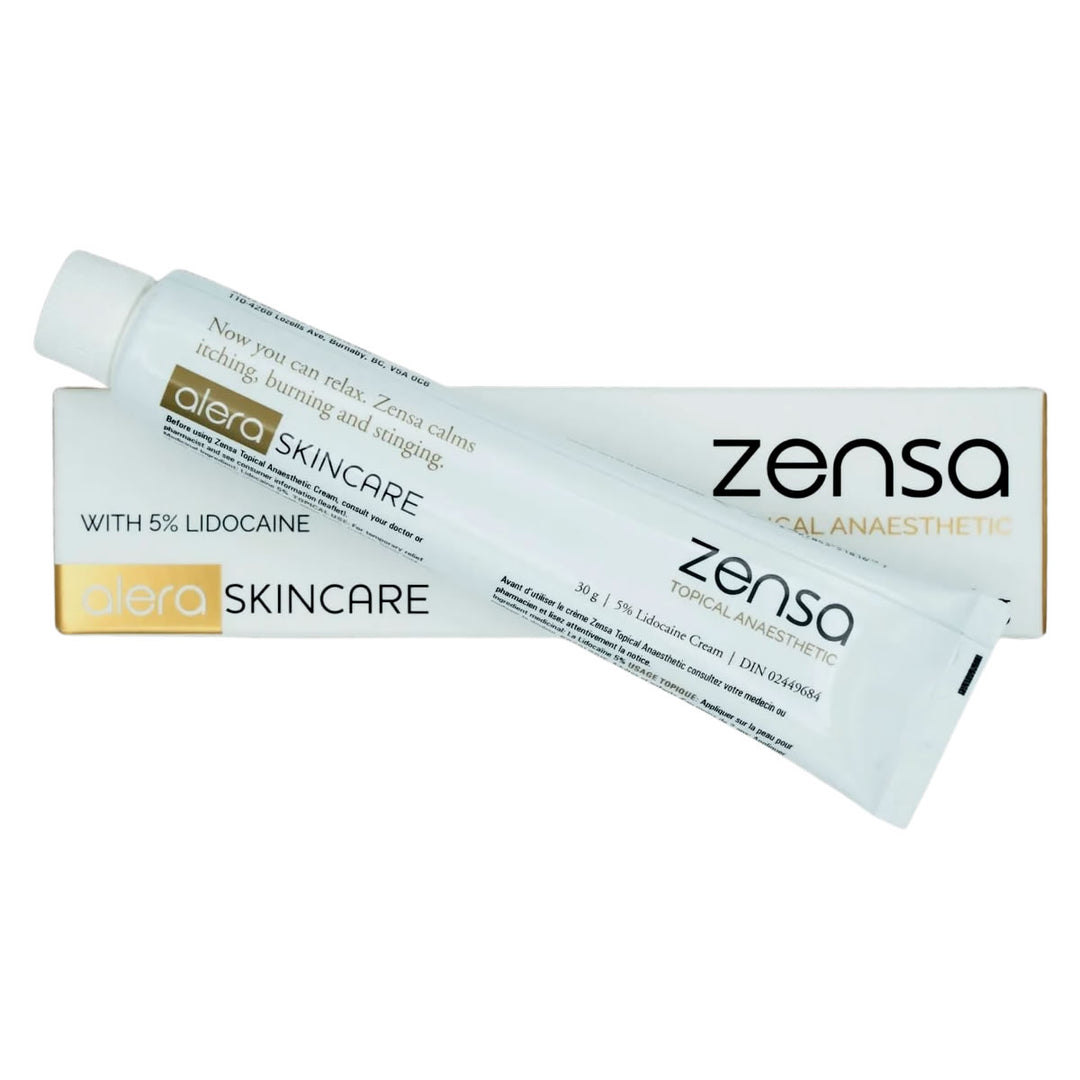 Zensa Numbing Cream
---
ZENSA NUMBING CREAM
Formulated for painful procedures like waxing, microblading, injections, tattooing and more.
Maximum strength 5% lidocaine
Lasts 2-3 hours and is safe to reapply on broken skin to extend numbing sensation
Natural pH formulation is safe to use on the most sensitive areas like the bikini area and lips
Does not contain vasoconstrictors that will affect the settling of ink
Vitamin E acts as an anti-inflammatory to boost the healing process
Vegan & steroid-free

Ingredients:
Active: Lidocaine 5% w/w.
Non-medicinal: Benzyl Alcohol, Carbopol, Lecithin, Propylene Glycol, Vitamin E Acetate, Purified Water.
Weight: 30g
Free Same Day Shipping for Orders Over $200.