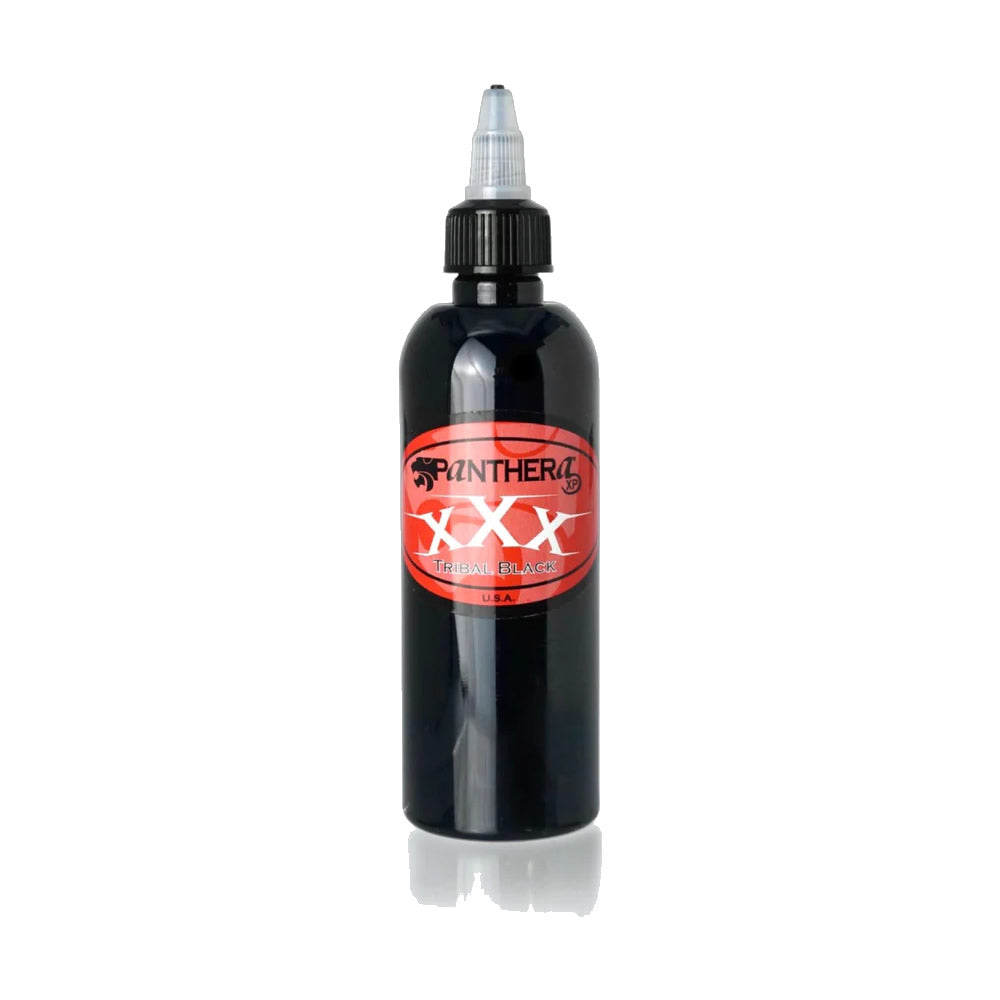 Panthera XXX Tribal Black
---
Panthera XXX Tribal Black Ink

Known for its wide selection of black inks, Panthera is an Italian brand that uses new molecular technology to ensure their products have a deep black velvet gloss with extra durability against sun fade. The XXX Tribal Black Liner Ink, used by renowned tattoo artists around the globe, is the darkest ink Panthera has on the market, which makes it perfect for rich, long-lasting work. It is available in a 5oz (150ml) bottle.
Specifications:
Size: 5oz (150ml)
Color: Tribal Black
Durability against sun fade
Darkest product in Panthera line
Price per one bottle
Free Same Day Shipping for Orders Over $200.