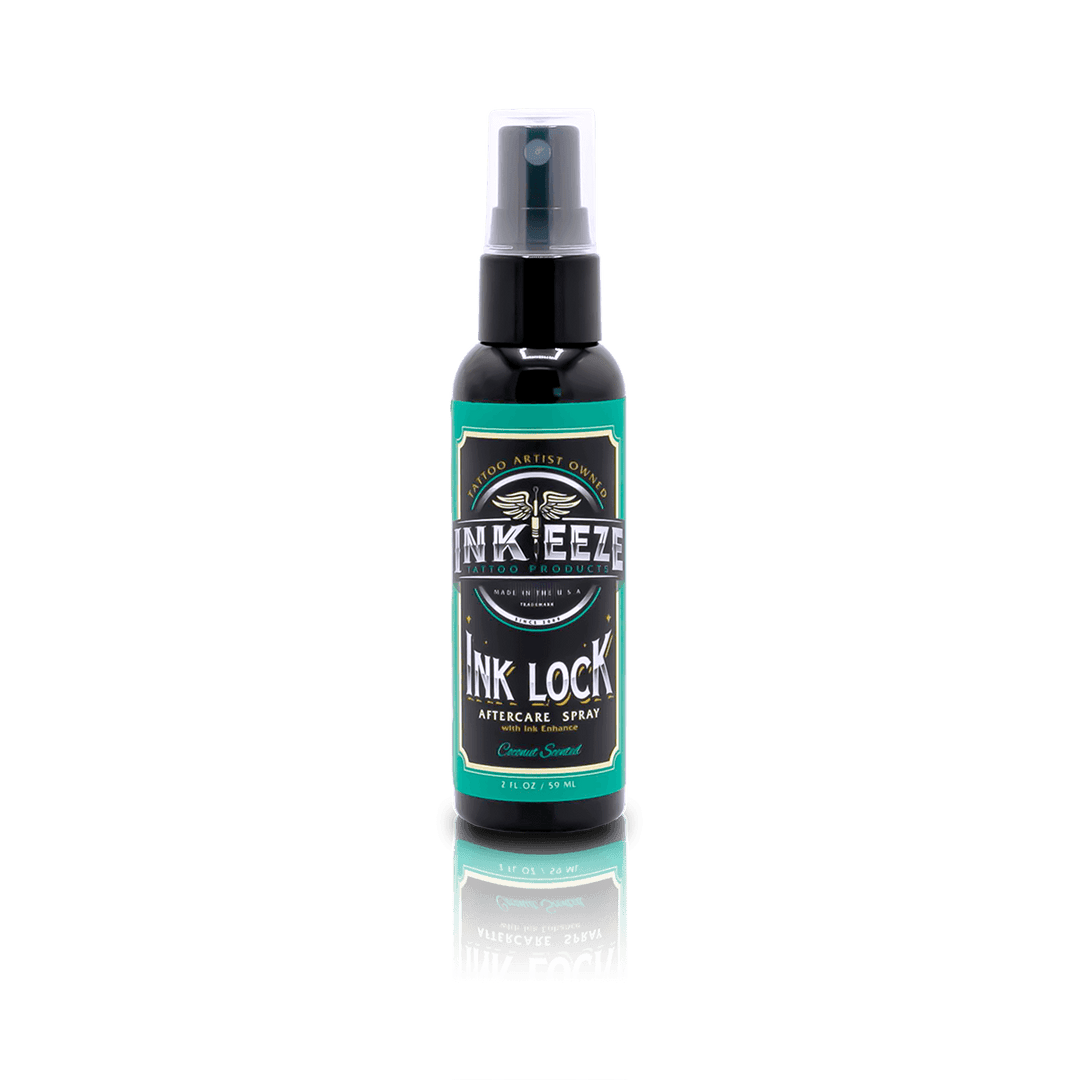 Ink Eeze Ink Lock Aftercare Spray
---
Ink EEZE specially formulated cream-based tattoo aftercare includes vitamins a, c and e, soybean, sunflower, oat, licorice, cucumber, green tea, cranberry, sweet almond and pomegranate extract to be absorbed by the skin to moisturize and heal your tattoo like never before. This product is great for people who are sensitive to ointments and prefer to heal with creams during any point of their tattoo healing process.
INGREDIENTS: Caprylic/Capric Triglyceride, Helianthus Annuus (Sunflower) Seed Oil, Isononyl Isononanoate, Cocos Nucifera (Coconut) Fruit Extract, Naringenin, Panthenyl Triacetate, Sea Whip Extract, Tocopheryl Acetate
Free Same Day Shipping for Orders Over $200.