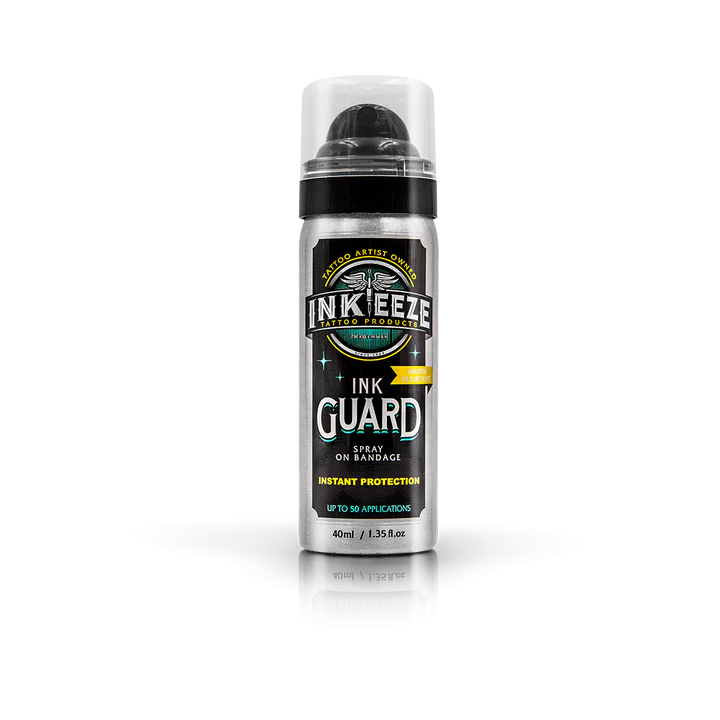 Ink Eeze Ink Guard Spray On Bandage
---
With technological advancements we are proud to offer this unique product that sprays directly on the freshly completed tattoo.
This product seals out dirt and locks in your new tattoo.  It is still breathable and falls off with the natural healing of your skin.
Due to current issues regarding the air shipment of this product, we are only able to offer Ink Guard via ground shipping at this point in time. The product is available to ship to Canada, the United States, and Mexico. Excludes Hawaii and Alaska. Your entire order will ship via UPS ground - we are working towards a solution. Please contact your local distributor for quicker options, if needed.
Free Same Day Shipping for Orders Over $200.