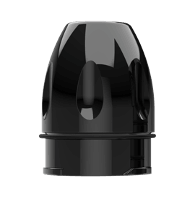 Fk Irons Rca Module
---
The RCA Module adds an extra layer of versatility to your tattoo machine, giving you the choice to adapt as needed.
With our modular machine designs, the RCA module screws on easily to the back of your machine, in place of the wireless battery. Anytime you to need to plug in a traditional RCA cable, this is your way to do so.
Free Same Day Shipping for Orders Over $200.