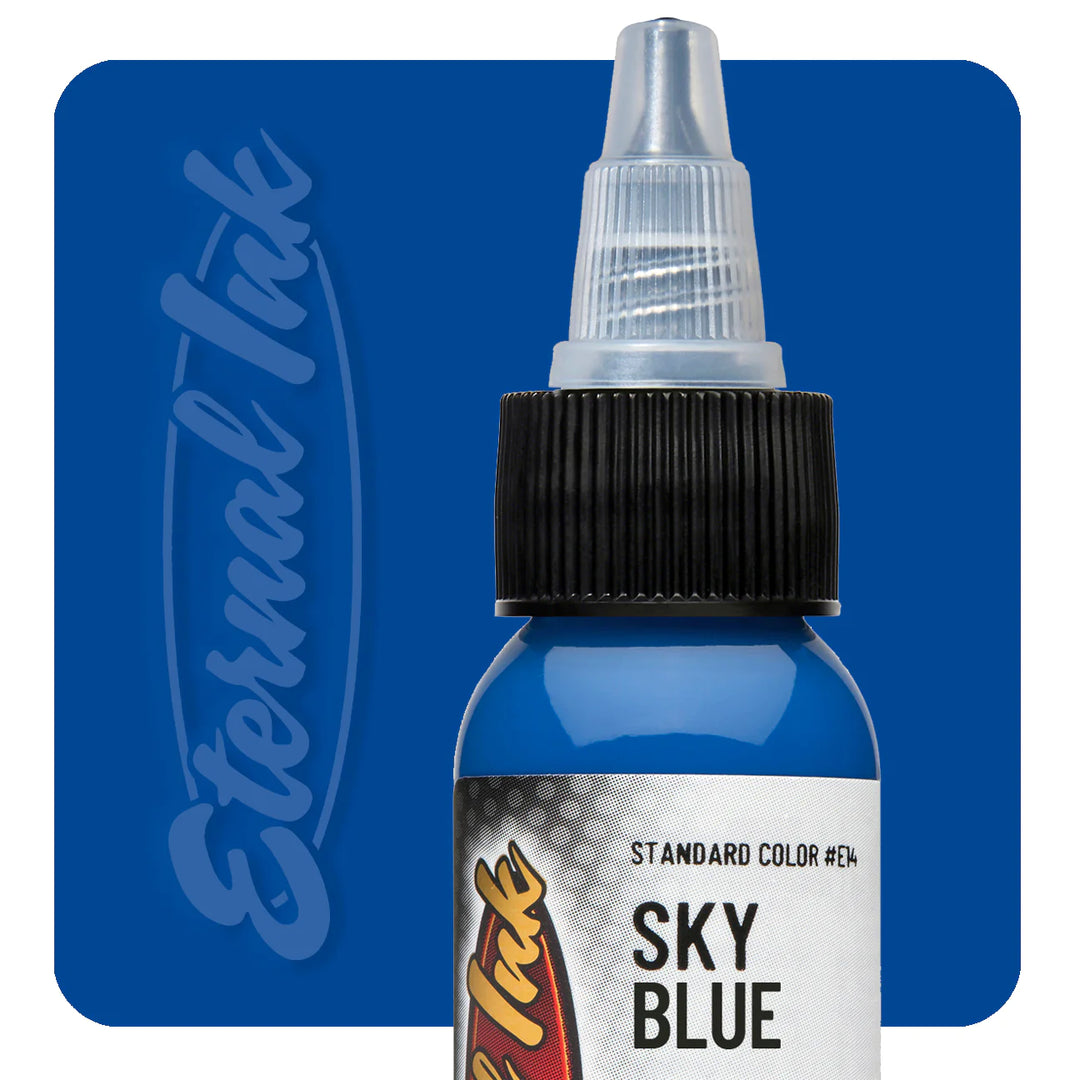 Eternal Sky Blue
---
Eternal Sky Blue
Eternal tattoo ink is a pre-dispersed ink manufactured in the USA.  It is a non-toxic, glycerol free, water-based, vegan tattoo ink.  You will find all the colors you could possibly imagine in the Eternal Ink Collection.
The perfect medium blue. Sits between True Blue (E13) and Baby Blue (EM08).
Free Same Day Shipping for Orders Over $200.