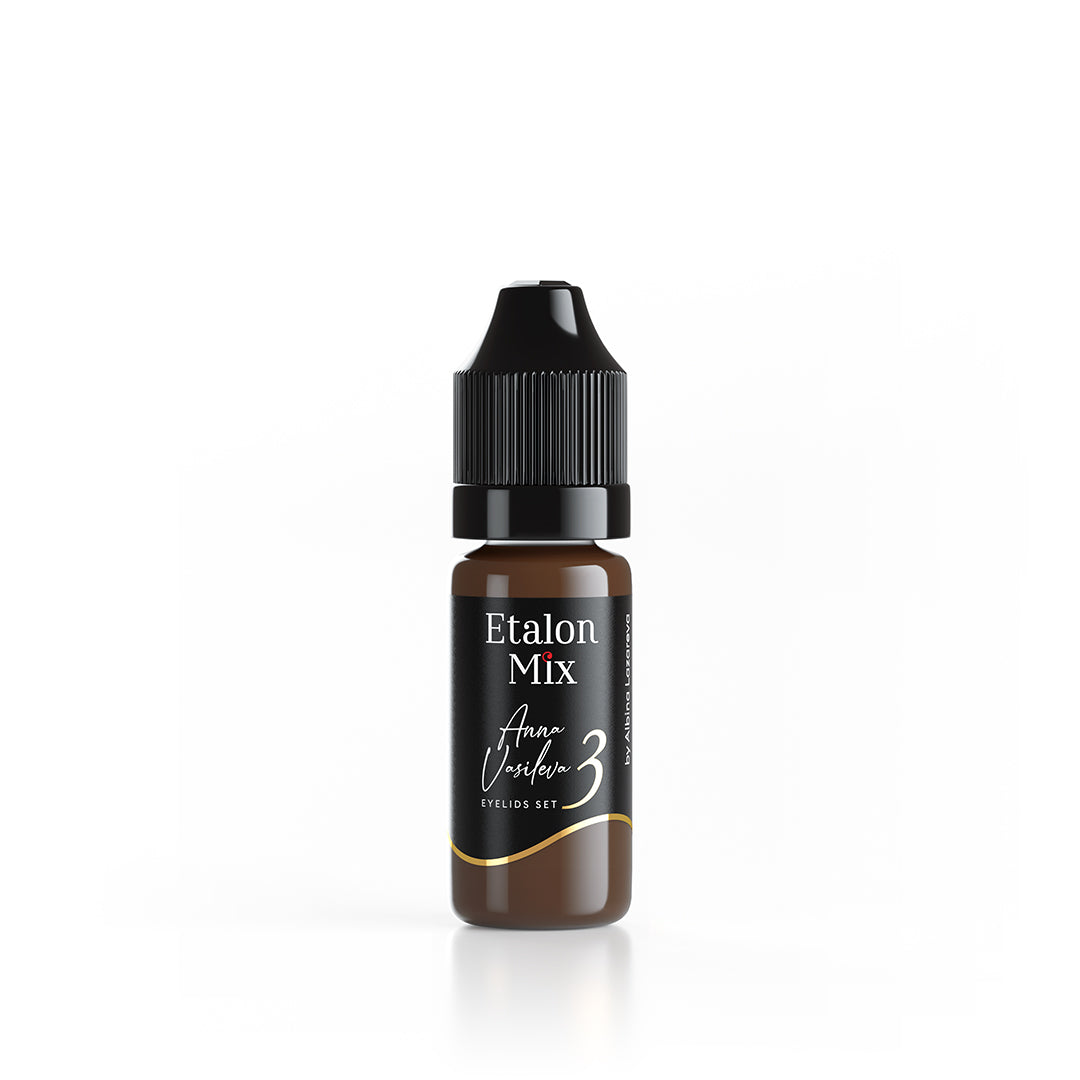 Etalon Mix Eyelids pigment #3 Amber by Anna Vasileva
---
Amber #3

- base shade on a red base, medium level of saturation;
- easily fits into the skin without excessive warmth;
- used on the middle part of the eyelid gradient;
-  darker than Milk Chocolate  #2 from the main Etalon Mix palette;
- heals in a neutral brown color.

*Exclusively for work on eyelids (eyeliner).
Free Same Day Shipping for Orders Over $200.