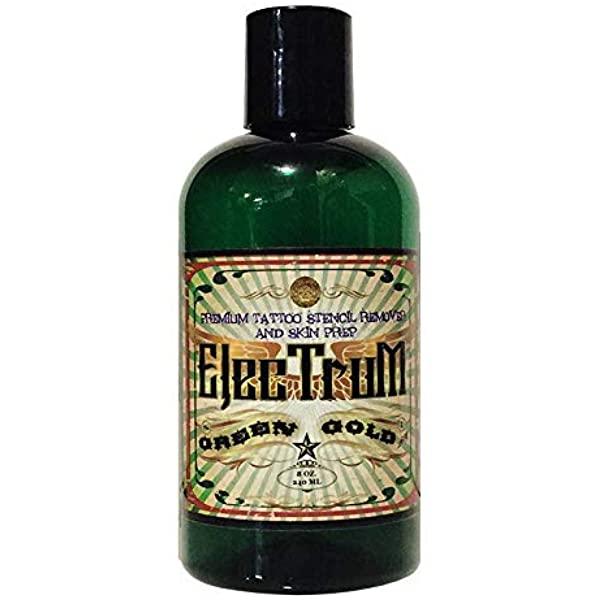 Electrum Premium Stencil Remover and Skin Prep
---
In stock, ready to ship

Inventory on the way
Electrum Premium Stencil Remover and Skin Prep - 8oz
Electrum Premium Stencil Remover and Skin Prep can be used prior to placing stencils to completely clear dirt and surface oils from the skin. It also removes any misplaced stencils for a clean and clear tattooing canvas. This fragrant and light product is carefully formulated to have a gentle application devoid of harsh chemicals; it includes Australian Tea Tree Oil, which acts as an antiseptic that kills bacteria, viruses, and fungi without drying the skin.

Specifications:
Size: 8oz
Skin prep and stencil-removing serum
Contains no harsh chemicals
Contains Australian Tea Tree Oil for antiseptic qualities
Does not dry skin
Fragrant and light
Price per one 8oz bottle

Directions:
To prep skin, or to remove or reposition stencil art, apply a generous amount of Electrum Premium Tattoo Stencil Remover and Skin Prep to towel. Wipe into the skin until stencil is gone and skin is dry. Always prep skin prior to applying stencil to remove excess surface oils. Apply stencil art with Electrum Premium Tattoo Stencil Primer. Work from bottom up. Avoid excess wiping.

Free Same Day Shipping for Orders Over $200.