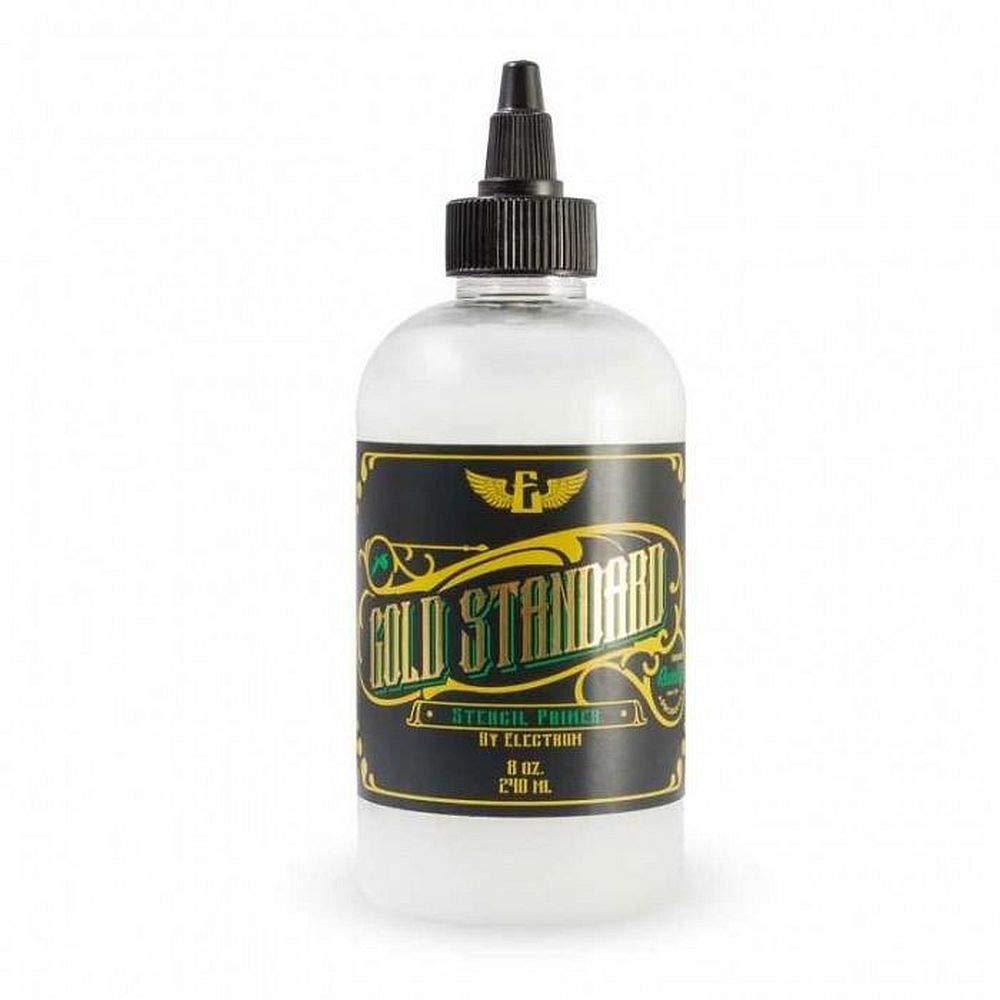 Electrum Gold Standard Stencil Primer - 8oz
---
Electrum Gold Standard Stencil Primer - 8oz

Electrum Gold Standard Stencil Primer maintains all the great qualities of the original Electrum Stencil Primer; it is an all-inclusive, non-toxic, vegan-friendly formula with a non-greasy application. Formulated after three years of careful testing, this stencil primer has been perfected from the original to produce the most crisp stencil transfers, especially for dark stencils with bold lines. It is also now lotion-based for a smoother and lighter application. Electrum Gold Standard can be used for both carbon stencils and sharpie outlines, and is compatible with all Spirit® freehand ink sheets.
Specifications:
Size: 8oz
All-inclusive stencil primer
Lotion-based; updated from the original gel-based product
Works on carbon stencils and sharpie outlines
Compatible with all Spirit® freehand ink sheets
Non-toxic, non-greasy, and vegan-friendly formula, free of deodorants and fragrances
Promotes dark stencil transfers with bold lines
EU-certified and compliant
Made in USA
Price per one bottle
Free Same Day Shipping for Orders Over $200.