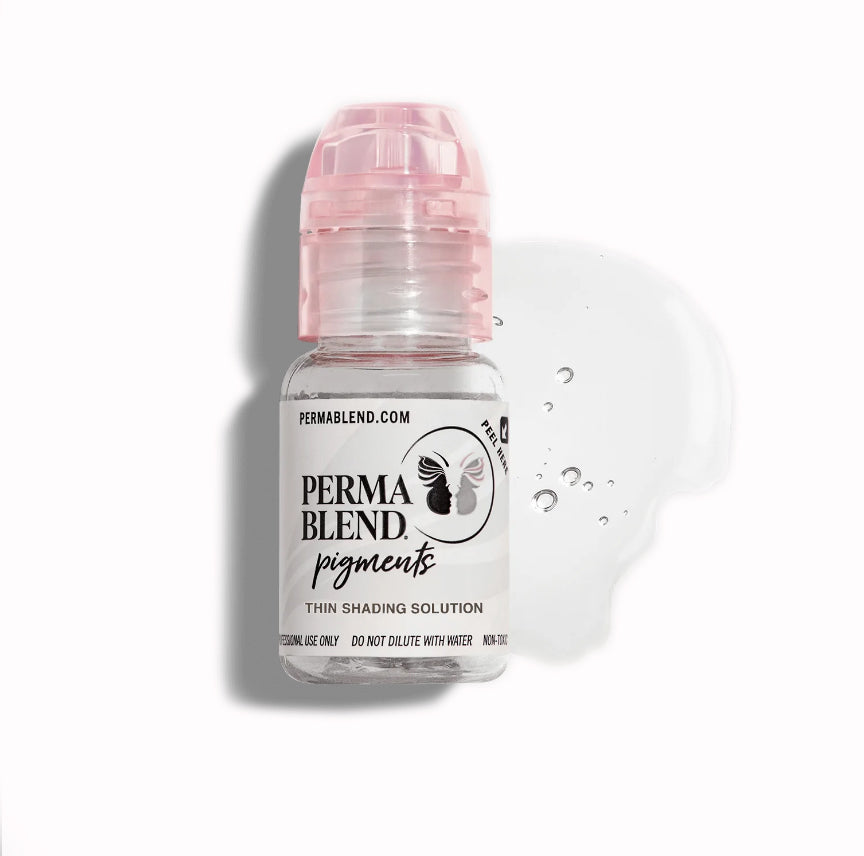 Perma Blend Thin Shading Solution
---
PERMA BLEND THIN SHADING SOLUTION
Thin Shading Solution was expertly crafted to lessen the pigment load of your favourite Perma Blend pigments, while making it more fluid. A must have for shading and ombre effects!
Perfect For: Creating gradient, powder and ombre brow effects. Brilliant for smoky liners, creating soft edges for lips and beautiful shaded areolas. Endless possibilities! Dilutes the saturation of a pigment, while also liquifying the texture further.
Tips & Tricks: Add a few drops to dilute the saturation of the pigment and mix vigorously. Thin your most beloved Perma Blend pigments for softness. Add more drops for a lighter softer effect!  
Free Same Day Shipping for Orders Over $200.