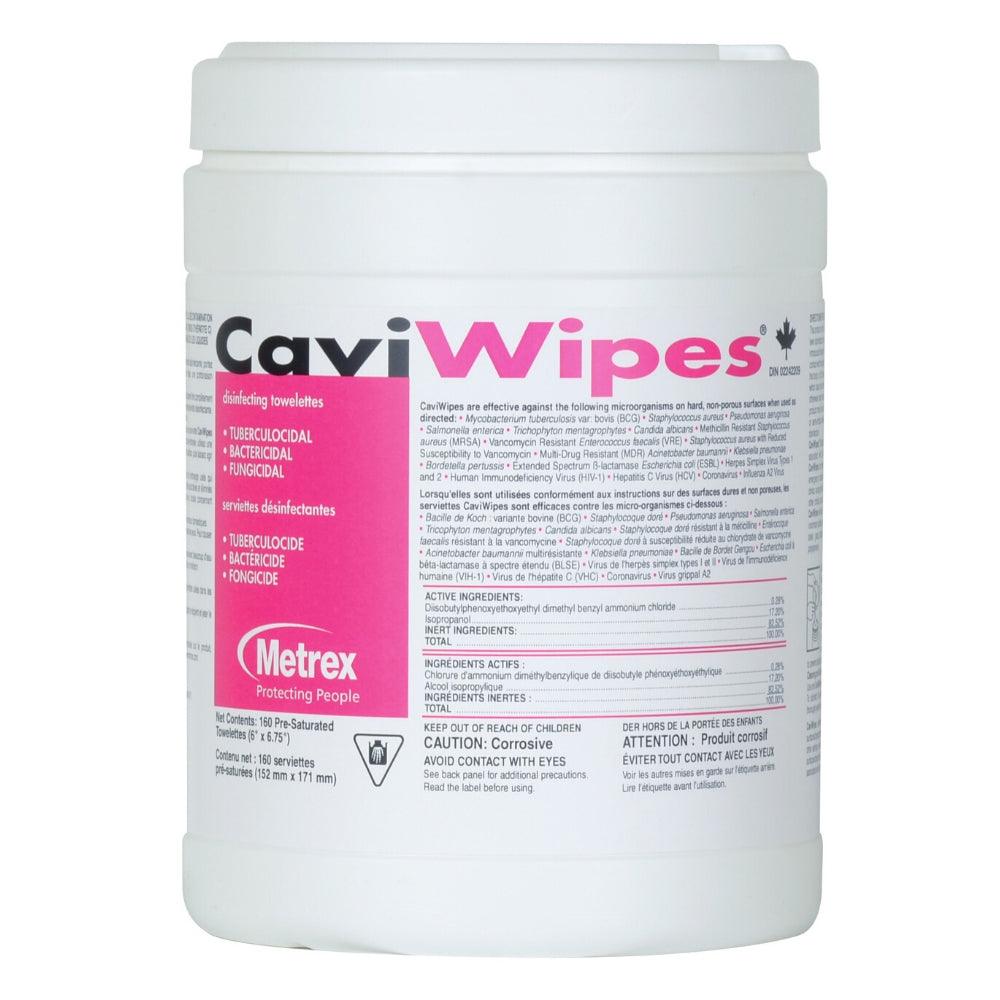 CaviWipes CaviCide Surface Disinfectant Wipes
---
In stock, ready to ship

Inventory on the way
CaviCide is a convenient, ready-to-use, intermediate-level disinfectant which is effective against TB, HBV, HCV, HIV, viruses (hydrophilic and lipophilic), bacteria (including MRSA and VRE) and fungi. It can be used in all areas of the facility including ICU, operating rooms, isolation rooms, patient care areas and laboratories. When used as directed, it will also effectively clean and decontaminate critical and semi-critical instrumentation. CaviCide does the job of three products, thus saving money by reducing repetitive inventory and time.
CaviCide is for use on hard non-porous surfaces. It is perfect for cleaning and decontamination of environmental and medical device surfaces.
CaviWipes contain convenient, durable, non-woven, nonabrasive disposable towelettes pre-saturated with CaviCide surface disinfectant decontaminant cleaner. They're sturdy towelettes that will not bunch up during use and offer superior surface contact and better fluid capacity than other competitive wipes.

Specifications:
Wipe Size: 6 x 6.75"
Nonwoven
Fragrance-free and nonabrasive
Bleach and phenol-free
One step cleaner and disinfectant
One minute contact time for virucidal, bactericidal, and fungicidal activity
Price per one tub of 160 count wipes
***THIS PRODUCT CAN ONLY BE SHIPPED GROUND, PLEASE CHOOSE STANDARD, UPS STANDARD OR ANY CANADA POST OPTION AT THE CHECKOUT***
Free Same Day Shipping for Orders Over $200.