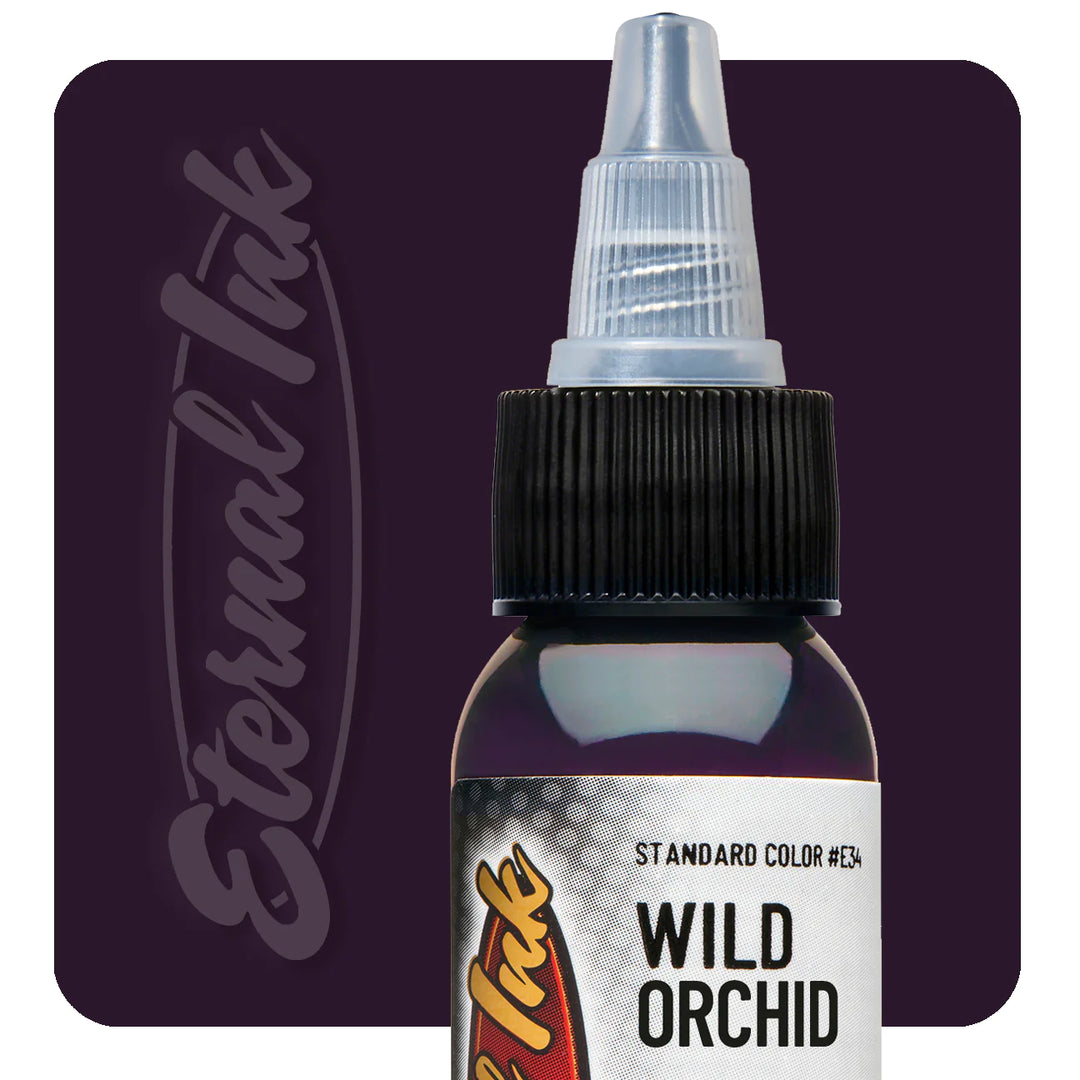 Eternal Wild Orchid
---
Eternal Wild Orchid
Eternal tattoo ink is a pre-dispersed ink manufactured in the USA.  It is a non-toxic, glycerol free, water-based, vegan tattoo ink.  You will find all the colors you could possibly imagine in the Eternal Ink Collection.
A deep reddish purple. Mixes nicely with oranges to create interesting brown tones.
Free Same Day Shipping for Orders Over $200.